HOME
Marketing Strategies & Services
Portfolio, Testimonials, Our Guarantee
Website Tips & Suggestions
Search Engine Friendly Design
Business Website Hosting
Pay Invoices Online
Website Content Managers
Related Business Links
Contact Us Form
Site Map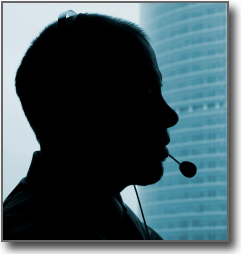 This 12 month marketing strategy is designed for the company with a large online presence or goals to achieve a large presence. Targeting up to 45 keyword phrases. These companies usually have a highly competitive product or service. This marketing plan gives your company the edge you need to gain and maintain market share in your industry.
Your Website Marketing Strategies using our Gold Plan include:
A complete page by page web site analysis of structure, code, title & meta tag keyword relevancy. (25 page maximum)

500 keyword report to determine the most commonly searched phrases for your product or service on the Internet over the past 60 days.

We will optimize your web site structure, code and meta tags (25 page maximum) based on the best 45 keyword phrases found in our report above.

We will track your 45 keyword phrases on the top 87 search engines for position once per month and make the report available online for you.

We will make any necessary changes to the 25 pages to increase your search engine position monthly as our reporting system suggests.

Includes 1 hour per week telephone consultation with a marketing associate. During this time you can ask key questions about your Gold WebSite Marketing Plan. (You must make and appointment and initiate the call)
All for one low price of
$5395


Website Marketing Client Testimonials
"Our online sales have doubled, almost right out of the gate and they have been increasing each month since! You bet we want to renew!"
Spa & Hot Tubs, Inc.
Client since Oct. '06
"We get compliments on our website's ease of navigation, design and content EVERY DAY"
Penny
Davis Camper Sales, Inc.
"Thank you so much for all the work, time, effort etc... you've put into this website. I trust your system and abilities completely"
Larry Lafayette
Lafayette Radio
Client since 2004
"less than a year ago, we had zero search engine visibility, today you would be hard pressed not to find our website when searching for rvs, rv rentals, motor homes, travel trailers, auto, or trucks for sale Dayton, Ohio"
DD RV and Auto
Client since May '03
"we have doubled our Halloween sales from last year since starting this website marketing plan"

Gregg Kerns
Costume Holiday House

Client since 2001
"we have booked over 95% of all our rooms from your web marketing services ... we have never been so busy in our 10 years of business" "the phone keeps ringing off the hook... each time I put it down another guest is calling to make a reservation!!"

Scott Keils
Stone Mountain Chalets

Client since 1998
Note: Results may vary based on many factors such as, but not limited to, competition for the phrases, your web site body content, your site URL, and the budget you extend to your marketing goals.